My Detroit Red Wings fan site
|
home

Kris Draper #33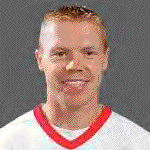 | | | | | | | | | | | |
| --- | --- | --- | --- | --- | --- | --- | --- | --- | --- | --- |
| GP | G | A | PTS | PMN | PIM | PP | SH | GW | GT | SHT |
| 82 | 15 | 15 | 30 | 26 | 56 | 0 | 2 | 3 | 0 | 137 |
2001-2002 Season Stats - Other
| | |
| --- | --- |
| Penalty Shots | 0 |
| Minor Penalties | 28 |
| Major Penalties | 0 |
| Misconducts | 0 |
| Game Misconducts | 0 |
| Even Strength Goals | 13 |
| Even Strength Assists | 14 |
| Even Strenght Points | 27 |
| Power Play Assists | 0 |
| Power Play Points | 0 |
| Short Handed Assists | 1 |
| Short Handed Points | 3 |
| Empty net goals | 2 |
| Face offs won | 268 |
| Face offs lost | 238 |
| Face offs won % | 53.17% |
| Hits | 98 |
| Takeaways | 30 |
| Giveaways | 25 |
| Blocked Shots | 22 |
CENTER
SHOOTS »

Left





HEIGHT »

5'11"

WEIGHT »

190 lbs.

BIRTHDATE »

May 24, 1971

BIRTHPLACE »

Toronto, Ontario

RESIDES »

West Bloomfield, Michigan

DRAFTED »

62nd Overall, 3rd Round, 1989 (WPG)

COMPENSATION »

$1,150,000.00 US

CONTRACT ENDS »

2004

ACQUIRED »

Traded from the Winnipeg Jets for future considerations ($1 US), 6/30/93.
2000-2001 STATISTICS
REGULAR SEASON »

STANLEY CUP PLAYOFFS »

GP

G

A

PTS

+/-

PIM

SH

SH%

GP

G

A

PTS

+/-

PIM

SH

SH%

75

8

17

25

+17

38

123

6.50

6

0

1

1

-3

2

7

00.0
PERSONAL INFORMATION
The Winnipeg Jets drafted Kris in the third round (62nd overall) of the 1989 Entry Draft. He spent 1990-93 playing for the Jets, as well as their AHL affiliate in Moncton, and scored a goal in his first NHL game on October 4, 1990, against Toronto. In all, Kris played in 20 games with Winnipeg, scoring three goals. He was traded to the Detroit Red Wings on June 30, 1993, for future considerations. He won his first Stanley Cup in 1997 with the Red Wings, playing in 76 games (13 points). Kris' second Stanley Cup came in 1998, after recording a career-best in goals (13, which included four game-winners), while adding 10 assists for a total of 23 points. In 1998-99, he scored four goals and contributed an NHL career-best 14 assists in 80 games. During the 1999-2000 season he notched five goals and seven assists in 51 games. In 2000-01, Kris co-led the Red Wings with a +17 plus-minus rating as the team won the Central Division title.
Kris played one season with the Ottawa 67's of the OHL. The centreman tallied 19 goals and added 42 assists in just 39 games. In 17 playoff games with Ottawa, Kris scored eight goals and totaled 19 points. Kris has also played with Moncton (135 games, 67 points) and Adirondack (46 games, 43 points) of the American Hockey League.
In 1988-89, Kris tallied 11 goals and had 15 assists in 60 games with the Canadian national team. He followed that with 12 goals and 22 assists in 1989-90. Kris also played with Canada at the World Junior Championships in 1990-91. He represented Canada at the 2000 World Championships.
Playing for the Red Wings' charity softball team, as well as golf and mountain biking, are among Draper's favorite off-ice activities. Kris is also a spokesperson for D.A.R.E.
Personal Information courtesy of the National Hockey League Players' Association,
NHLPA.com
.